Auction Professionalism at it's BEST!!!!!!!
UPCOMING AUCTIONS
(828) 459-7335
We can help you LIQUIDATE your property!
Yount Auction and Realty, Inc.
REAL ESTATE LISTINGS FOR SALE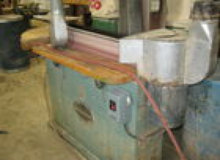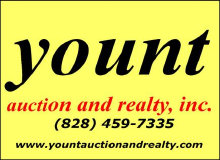 DON'T MISS THIS SALE!
Selling Antiques, Furniture, Heirlooms and MORE!

HUGE ONSITE MULTI-GENERATIONAL ESTATE AUCTION
THREE (3) BEAUTIFUL LAKEFRONT HOMES AND ONE (1) GORGEOUS LAKEVIEW PROPERTY ON LAKE LOOKOUT! ALSO BEING SOLD IS A 2006 BENNINGTON PONTOON!
GREAT INVESTMENT OPPORTUNITY!
Selling a 13.84 Acre Tract and a .91Acre Commercial Tract in Newton
ABSOLUTE!
ABSOLUTE!